When you consider the many health benefits of various herbs, fruits, vegetables, seeds and more, it is easy to overlook something as commonplace as ginger. After all, ginger is used in everything from teas and coffee beverages to cookies, candy, kimchi and more. Many people enjoy the unique flavor of this substance, and this may be one of the primary reasons why its popularity increased substantially when the spice trade from Asia to Europe and beyond thrived. While ginger is native to southern Asia, it is commonly used in dishes and drinks in such distant locations as France, Great Britain, Jamaica, the United States, Canada and others.While many people love the taste of ginger in various dishes, snacks and drinks, it has also been used for its natural health benefits in various cultures for hundreds and even thousands of years. This plant is rich in carbohydrates as well as many vitamins and minerals. Specifically, it is a rich source of vitamin B6, magnesium and manganese, but it also has many other nutrients in lower levels. Keep in mind that some people also use it for aromatherapy.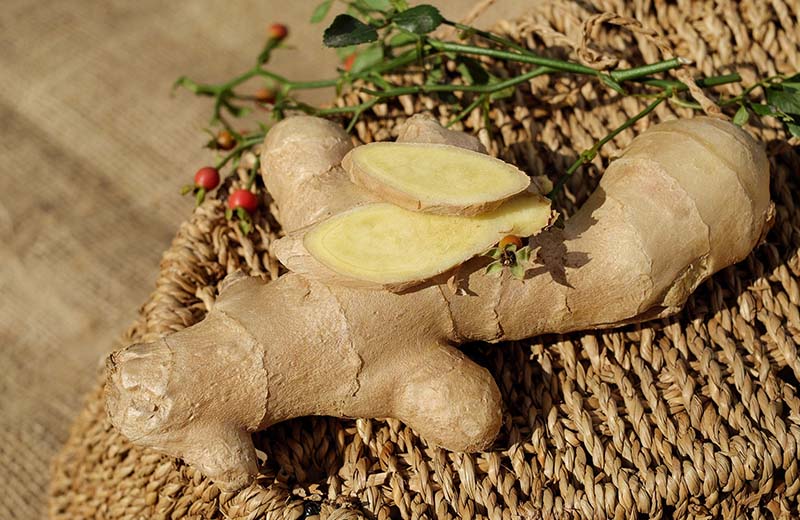 In the United States, the FDA has stated that this substance is recognized as being safe to consume in reasonable quantities. However, it does have drug interactions with medications such as warfarin and nifedipine. If you intend to consume more than a moderate amount of it and are taking prescription medications, it is wise to consult with your doctor about possible interactions as a first step. These are a few of the many health benefits that may be available to you when you consume minor or moderate amounts of ginger.
1. Nausea
While ginger can be used effectively for many health benefits, nausea is perhaps the most well-known ailments that it is used to treat. In fact, many people who look for natural ways to combat significant nausea turn to this substance in part because of its historic use for this purpose. This may be nausea related to morning sickness, chemotherapy side effects and even general indigestion. Some people also use it combat air and sea sickness, nausea from prescription drug side effects and more. For example, munching on ginger snap cookies or drinking ginger-flavored soda may help to temporarily relieve some the pains associated with an upset stomach.Be aware, however, that vomiting associated with severe nausea is not usually relieved by the intake of this substance in any form. You should always consult with your doctor before consuming large amounts of it. Many people who use ginger as a treatment for nausea are able to enjoy profound results by consuming a small amount. The form of the ginger does not seem to affect its impact on nausea. For example, you can consume it as an oil, a powdered spice, a fresh addition to a salad and more. Aromatic benefits, however, many not be linked to relief of nausea symptoms.
Next