Gamma-aminobutyric acid (GABA) is an important neurotransmitter in the human brain. With its precursor, glutamate, the two elements are the most abundant type of neurotransmitters in the nervous system. The neurotransmitter works by blocking impulses between nerve cells located in the brain. Therefore, it is involved in decreasing the level of activity in the neurons responsible for poor mood, stress, anxiety, and insomnia. It performs such functions by preventing the overstimulation of glutamate which is the primary excitatory neurotransmitter.
There are currently numerous food supplement sources of GABA. The supplements work to increase levels of the neurotransmitter in the blood even though the neurotransmitter does not cross the blood-brain barrier. Research also shows that some of the foods that have the highest content of the compound are oily fish such as mackerel and salmon. Typically, foods that contain GABA precursors (glutamate/glutamine) are also good boosters of the neurotransmitter's levels in the blood. Such foods include fish oil. This article explores the research available discussing the benefits of GABA in contemporary society.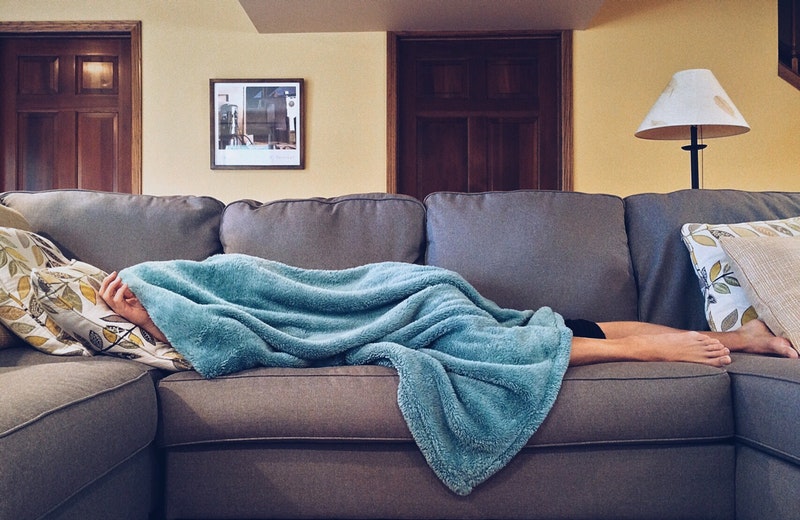 1. Relieves Anxiety
One of the primary roles of GABA is to lower neuronal stimulation, a factor known to cause feelings of fear and anxiety. Essentially, the neurotransmitter lowers nerve excitability, a mechanism known to cause fear and anxiety. Studies show that individuals who suffer from panic disorders or those who have a family history of anxiety disorders usually show low concentrations of GABA. Moreover, post-traumatic stress disorder (PTSD) is also associated with low levels of the neurotransmitter. For many people who are able to overcome trauma quickly, it has been discovered that they have higher levels of the neurotransmitter when compared to individuals who are susceptible to PTSD. This implies that the neurotransmitter is crucial in reducing feelings of anxiety.
Additionally, research has studied the effect of the compound on the brain. One such study sought to test the effect of GABA on relaxation and immunity using brain waves measured via electroencephalograms (ECG). The research showed that GABA significantly increases alpha waves and lowers beta waves. Consequently, it is evident that the neurotransmitter evokes relaxation and relieves anxiety. When the neurotransmitter is administered in supplement form, it boosts mood, decreases markers of stress, and stimulates anxiolytic activity in individuals suffering from stress.
[/nextpage] [nextpage title="Next" ]
2. Improves Sleep
One of the common problems of recent times is the way people find it difficult to fall asleep. Insomnia is now known to affect around 30% of adults across the world. The calming and sedative effects of GABA are ideal qualities that are applied to treat sleep disorders such as insomnia. Primarily, the neurotransmitter evokes a calming, sedative effect through a reduction in nerve excitability.
One study found that GABA improves sleep by reducing the time it takes to fall asleep by around 20%. The neurotransmitter works in a unique mechanism; it does not lead to drowsiness but rather, it alleviates anxiety making it easier for an individual to fall asleep. In one study, the results showed that individuals who experienced insomnia showed 30% lower levels of the neurotransmitter than the control group. Evidently, the neurotransmitter is crucial in promoting sleep.
[/nextpage] [nextpage title="Next" ]
3. Reduces Depression Symptoms
Another benefit of GABA is that it reduces depression. Studies posit that the neurotransmitter plays a role in depression, where individuals susceptible to depression display low levels of the neurotransmitter compared to individuals who do not suffer from depression. Following treatment of depression, neurotransmitter levels tend to increase. In one research study where therapy was administered to patients suffering from depression, there was a marked increase in the levels of the neurotransmitter.
To demonstrate the effectiveness of the neurotransmitter in treating depression, one study showed that stimulating activity of nerve cells that produce GABA was seen to have antidepressant effects similar to those experienced with pharmaceutical depressants. Evidently, a high level of GABA reduces depression symptoms.
[/nextpage] [nextpage title="Next" ]
4. Reduces PMS
Premenstrual syndrome (PMS) is a series of symptoms that women experience before menstruation. Research estimates posit that the disorder affects around 5% of women in their childbearing age. The symptoms that arise because of the condition include mood swings, insomnia, anxiety, and food cravings. A solution that reduces PMS is thus a welcome remedy in the healthcare sector.
Even though it is not clear why some women develop PMS, it is postulated that it results from hormonal changes. Disruptions of hormones and neurotransmitters in combination with stress could lead to PMS. Research also shows that menstruation can disrupt GABA levels. Therefore, restoration of the neurotransmitter in the body can alleviate symptoms of premenstrual syndrome.
[/nextpage] [nextpage title="Next" ]
5. Decreases Inflammation
Even though inflammation is a normal occurrence in various injuries or illnesses, it can wreak havoc if it prolongs for extended periods of time. In some instances, the inflammation can lead to cancer or arthritis. Gaba is an important element in the transmission of pain and inflammation. The neurotransmitter has been shown to lower the type of activity that causes inflammation of the joints. Further, research shows that fibromyalgia and other pain syndromes frequently arise due to reduced concentrations of the neurotransmitter. Patients with fibromyalgia tend to have low levels of the neurotransmitter in comparison to their healthy counterparts. Hence, the neurotransmitter decreases inflammation arising from different causes.
[/nextpage] [nextpage title="Next" ]
6. Improves Focus in ADHD
Attention deficit hyperactivity disorder (ADHD) is a condition where the affected person experiences symptoms such as hyperactivity, difficulties in concentration, and impulsivity. Such individuals tend to show low levels of the neurotransmitter. In fact, benzodiazepine drugs used to reduce anxiety and induce relaxation work by making GABA more accessible in the brain.
One research study conducted in a study in Japan involved testing a group of individuals who were given a GABA supplement. The participants in the study were then given a test. Individuals who consumed the supplement answered questions more correctly than the control group suggesting that the neurotransmitter boosts mental performance. Such findings demonstrate that the neurotransmitter can be used to improve focus in individuals with ADHD.
[/nextpage] [nextpage title="Next" ]
7. Increases Levels Of Growth Hormone
Numerous studies show that GABA has the potential to promote secretion of the human growth hormone (HGH) secretion. Human growth hormone, a hormone produced by the pituitary gland, leads to enhanced strength of the muscles, sturdier bones, and improved body composition. GABA stimulates secretion of the growth hormone and this is the reason it is used by bodybuilders and athletes to promote muscle growth. Research data posits that supplementation with the neurotransmitter leads to increase in growth hormone concentrations in serum during rest and after exercise. The high level of growth hormone subsequently facilitates better recovery after exercise and also leads to lean muscle growth.
[/nextpage]
[nextpage title="Next" ]