You have possibly experienced, or know someone who has had shingles. If so, you realize that it is a painful condition that causes a rash, itching, burning, and blisters. However, pain is usually the first symptom. In fact, some people experience the pain without ever developing a rash or other skin symptoms.
The disease is caused by a virus known as varicella-zoster. It is this same virus that causes chickenpox. Any person who has had chickenpox can also get shingles because once the chickenpox has run its course, the virus may lie dormant in the nervous system. Many years later, it can travel along the nerve pathways and resurface as shingles. An outbreak is usually associated with a weakened immune system and is more common in older individuals.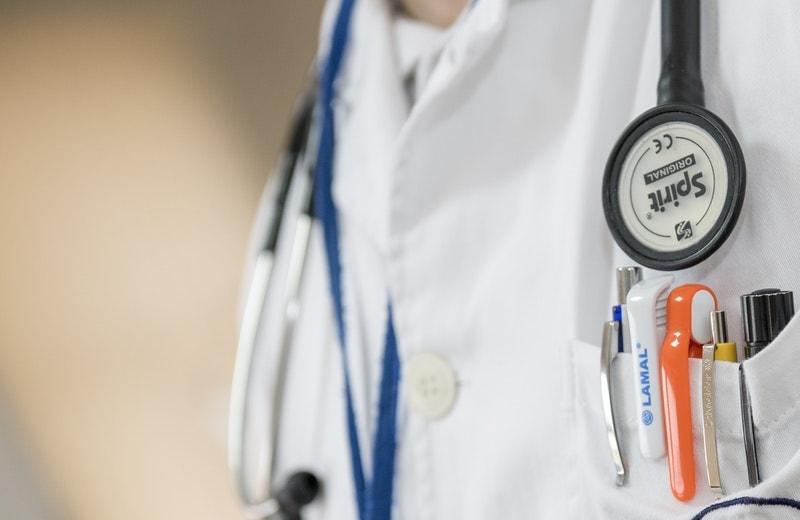 In this article, seven common causes of shingles will be discussed so that you can better access your risk and determine the actions you should take to prevent this painful condition.
1. Aging
If you have had chickenpox, the most common risk factor for developing shingles is your age. As we age, our bodies are not as resilient as they once were and it is easier for our immune systems to become compromised. About half of all people age 80 and over have suffered from shingles.
Not only are older people more likely to have an outbreak, but if they do, they are more painful and long-lasting than an outbreak in a younger person. The older a person becomes, the greater their chances of also developing post-herpetic neuralgia (PHN). PHN is described by many as a sharp stabbing or throbbing pain that can make it difficult to wear even soft garments. Pain from PHN can last for weeks, months, or even years.
In elderly people, the pain associated with shingles can also trigger a stroke or heart attack, especially within the first week of the outbreak.
Because of the risk and complications associated with aging and the virus, the CDC recommends that all people age 60 and over should receive the shingles vaccination. The vaccine is recommended for everyone even if you do not recall ever having chickenpox because it is estimated that over 95% of Americans have been exposed to chickenpox in their lifetime.
[/nextpage] [nextpage title="Next" ]
2. Chemotherapy
Anyone who has had chemotherapy is also at an increased risk of an outbreak because the chemotherapy acts as an immunosuppressant. After chemo, an outbreak may not occur immediately but may occur up to three years after the treatment.
Immune system strengthening should be a part of any after chemo treatment and should be discussed with the doctor. Also, to reduce the risk of an outbreak after chemo, be sure to get plenty of sleep, eat a healthy diet and manage your stress.
The CDC does not recommend that those who have undergone chemotherapy, or any type of compromising immune treatment, receive the shingles vaccine.
[/nextpage] [nextpage title="Next" ]
3. Radiation Therapy
Radiation therapy increases a person's risk of an outbreak because it lowers the resistance to all diseases. After radiation treatment, there is a tendency for shingles to occur in or near the radiation treatment area. Such an outbreak is treated with antiviral, acute pain control medications, as well as appropriate medications to prevent transmission.
In addition to the radiation itself, the pressure of going through a cancer diagnosis and treatment can weaken the immune system. After radiation treatment, be sure to take care of yourself or your loved one by getting plenty of rest, eating a natural whole foods diet and incorporating light to moderate exercise into the daily routine.
[/nextpage] [nextpage title="Next" ]
4. Stress
Stress itself does not cause an outbreak, but anytime a person is subjected to prolonged or periods or frequent bouts of stress, then the immune system can be weakened which opens the door to the possibility of an outbreak. If you are experiencing emotional distress from loss of a loved one, for example, or prolonged pressure at work, these are associated with an increased risk of the disease.
To prevent an outbreak and for overall improvement in health, stress management techniques should be incorporated into your daily life. This is especially important during the high-stress situations mentioned above.
[/nextpage] [nextpage title="Next" ]
5. Trauma
Physical trauma is associated with increased risk of having an outbreak. People who have suffered physical trauma in the previous week or those who had to undergo intense treatment for an injury were over three times more likely to have an outbreak than those who did not. In such cases, there is some tendency for the outbreak to occur near the site of the injury, especially in cases of head trauma. However, the outbreak can happen anywhere on the body and not necessarily close to the injury site. Contact your doctor if you experience symptoms soon after an injury or any intensive medical treatment.
[/nextpage] [nextpage title="Next" ]
6. Immunosuppressive Medications
Immunosuppressive medications also increase the risk of an outbreak. Many people may not be aware that the medication they are taking may suppress their immune systems. Some common ailments treated with immunosuppressive medications include lupus, psoriasis, rheumatoid arthritis, Crohn's disease, multiple sclerosis, and alopecia. In addition, anyone who has had an organ transplant is also on immunosuppressive medications.
Oftentimes the virus is more dangerous in such patients if there is an outbreak. Any indication of the pain or rash associated with the virus should be reported to the doctor immediately. Antiviral medications should begin within a week of the initial symptoms to reduce the severity of the outbreak.
[/nextpage] [nextpage title="Next" ]
7. Exposure to Children with Chickenpox
Due to the highly contagious nature of chickenpox, those who have not had chickenpox should avoid exposure to children with chickenpox. This can be difficult since the contagious period for chickenpox begins 1-2 days before the outbreak and last for 5-7 days. Adults who contract the virus will have a more severe reaction to the virus than children do and are thereafter more likely to develop shingles later in life.
Conversely, if an adult has been exposed to chickenpox as a child, then there is no additional risk of developing shingles. In fact, the UK has does not routinely vaccinate against chickenpox because of the concern that to do so would drive up the age at which people contract the virus. Thus, causing more dangerous cases of pox and increased risk of shingles.
[/nextpage]
[nextpage title="Next" ]