Sore muscles are a natural part of getting in shape. Unfortunately, it can often feel like the pain from your muscles can limit your ability to stay fit. If you're looking for a way to get back on your feet without dealing with soreness, there are a host of solutions you can try. Below are eight of the most common, each of which can help to reduce pain, shorten the amount of time that it takes you to heal, and can ultimately help you to make sure that your sore muscles become nothing more than a brief nuisance in the middle of your training process.
1. Stretch
As anyone who's ever had a sore muscle can tell you, one of the best ways to alleviate your pain is to stretch a bit. While stretching is almost always great advice, it's important to stretch in the right way. Targeting your stretching to make sure that you're working the right muscle groups is almost always the best way to alleviate minor pains and help you to get back to work.When trying to alleviate pain, you're going to want to focus on a static stretch that helps to focus on specific groups of muscles. A static stretch is usually a stretch that requires you to hold a position for about twenty seconds to a minute. When you do these stretches, pay attention to which muscles are giving you the most trouble. The goal is to stretch those muscles out, not to cause permanent damage. If you feel intense pain when you're stretching that does not fade, make sure you stop.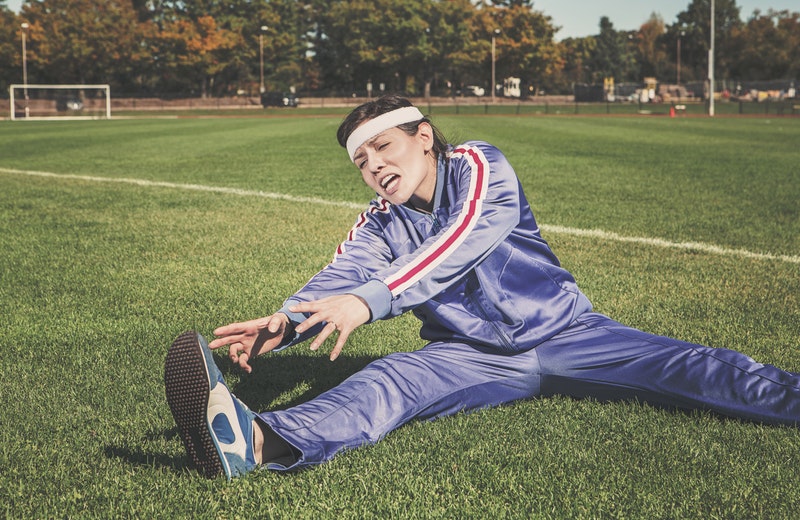 You may need to try to stretch in several different positions in order to deal with your pain. Don't be afraid to experiment with different types of motion if necessary. In some cases, what works best for you won't be what is recommended for others.
Next