Your body contains tons of nutrients and minerals. The most abundant mineral found in your body is calcium, with close to 99% of that being stored in your bones and teeth. Calcium is an extremely important nutrient that plays a variety of roles in your body. Unfortunately, most people aren't getting enough in their everyday diets.
Although most of know that calcium is important to bone-health, it is also essential to optimizing your body's ability to clot blood, secrete hormones, contract muscles, and transmit nerve messages properly. It can also balance your body's acidity and pH, and even assist in weight-loss. People who are calcium-deficient are more prone to bone diseases like osteoporosis, high-blood pressure, cardiovascular issues, and muscle tension.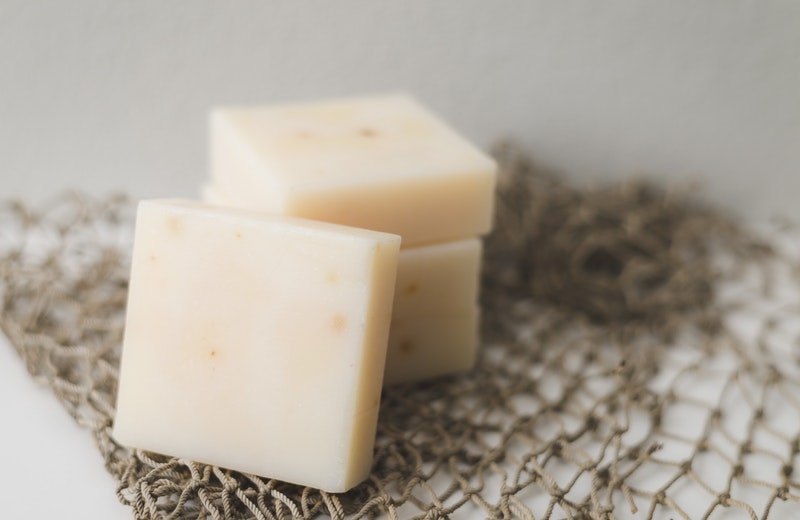 For the average adult, the recommended amount of calcium you should consume is 1,000mg per day. For children under the age of 18, 1,300mg are recommended, and people over the age of 50 should shoot for 1,200mg. It may seem hard to reach that recommended goal, but with the help of naturally calcium-rich foods, it can be a breeze. The nutrient can be found in all sorts of dairy products, vegetables, nuts, and fish/seafood. The following 8 foods are abundant in calcium and will help you reach your daily goal, every day.
1. Cheese
You don't have to consume a specific type of cheese to get a ton of calcium, since most cheeses are excellent sources of the nutrient. As a point of reference, softer cheeses tend to have less in it. Brie, for instance, contains only 5% of your recommended daily value, while other varieties typically provide around 20%. Even an ounce of cream cheese can offer you 10% of your daily value. If you're looking for the one with the highest amount of this important nutrient, try parmesan, which provides around 33% of your recommended amount in just 1 ounce.
In addition to simply being calcium-rich, cheese and other dairy products' nutrients are more easily absorbed by the body than other types of foods. Most also pack a serious punch of protein, which helps your body absorb nutrients easier. Eating cheese can also give you the 3 of the 4 main nutrients that are most-lacking in people's diets: calcium, vitamin D, and potassium.
You can add cheese to just about any dish or eat it by itself; making it one of the most common forms of calcium-consumption. Cheese may not be for everyone however, since people with lactose and sodium sensitivities should shy away from dairy products.
[/nextpage] [nextpage title="Next" ]
2. Yogurt
It's no surprise that yogurt made the calcium-rich list, since dairy products tend to have the highest amount of calcium per serving. One serving (1 cup) of nonfat, low-fat, or fruit yogurt can provide you with between 30-45% of your recommended daily value. Even frozen yogurt can give you around 10%. Yogurt can be eaten plain, added to dishes, or as a dressing.
And if you're sensitive to lactose, yogurt could be the way to go. Yogurt is one of the few dairy products that contains very little lactose and can be eaten by those sensitive to it. Certain types have less lactose than others however. If you're looking for lower lactose content, look for yogurt labelled with "live active cultures" or "probiotics."
[/nextpage] [nextpage title="Next" ]
3. Sardines
Some people cannot get over the appearance of sardines. And while these little fish-from-the-can might not look that appetizing, they're loaded with calcium and other nutrients. Sardines are one of the healthiest fish you can consume; providing you with more benefits than just the astounding 33% of your daily value of calcium (for 3 ounces). These fish also contain a substantial amount of omega 3s and vitamins D and B-12.
You can eat sardines directly out of the can or add them to dishes like salad and pasta. They may not be every person's favorite dish, but salty sardines can pack a seriously healthy punch that cannot be found in many other foods.
[/nextpage] [nextpage title="Next" ]
4. Beans and Lentils
This may be the largest category on the list, since there are a ton of varieties of beans and lentils. White beans for example, contain 19% of your daily value of calcium per cup. Other types of beans, like green beans, can contain between 3-6%.
Even black-eyed peas are considered a bean, and you can take advantage of up to 18% of your daily value in just ½ cup. For the bean with the best calcium advantages, you'll want to find some winged beans. These unique, Asian beans can give you an amazing 244mg, or 24% of the recommended daily value.
[/nextpage] [nextpage title="Next" ]
5. Kale
Kale has become extremely popular in recent years, and it's easy to see why. This superfood is full of healthy advantages. It's packed with antioxidants and a cool 19% of your daily value of calcium. It's perfect for salads or cooked into virtually any dish. Leafy greens are always extremely healthy for you, but some may not contain as much calcium as others, like collard greens and kale.
You'll need to eat around 2 cups of raw kale to get this percentage, but it can be done easily when you're eating a salad. For cooked kale, you will need a little more to reach this percentage, so it can be harder to get your daily value this way.
[/nextpage] [nextpage title="Next" ]
6. Broccoli
Eating just 1 cup of cooked broccoli can provide you with around 6% of your daily recommended amount of calcium. Broccoli may not be everyone's favorite green vegetable, but it's packed with vitamins A, C, and B6. The green vegetable even contains a particular compound that has been shown to "turn off" certain cancer genes.
Broccoli also contains folate, dietary fiber and vitamin A. As with other green vegetables, broccoli is also low in calories, so you can eat almost as much as you want. The calcium and other nutrients can improve digestion, strengthen bones, and naturally detox the body.
[/nextpage] [nextpage title="Next" ]
7. Almonds
Nuts are rich in nutrients, but almonds top the calcium-chart in the category with around 8% of your daily value. You only need to eat 1 ounce of almonds to reap the advantages, which also include a significant amount of fiber, healthy fats, and protein. Almonds also contain vitamin E and magnesium.
In general, eating nuts can not only provide you with the benefits associated with calcium, but also help lower body fat and blood pressure, as well as decrease additional factors for metabolic diseases. They can be eaten as a snack by themselves, on salads, or even in the form of butter.
[/nextpage] [nextpage title="Next" ]
8. Watercress
Watercress is a dark vegetable that has been used for centuries for its healthy components. They are grown in natural spring water and are loaded with healthy nutrients. Consuming 2 cups of watercress will provide you with around 8% of your daily recommended value of calcium. The vegetable also contains an astounding amount of vitamins K, C, and A, manganese, and potassium.
Like other vegetables, watercress is low in calories and fat, so it's extremely healthy to consume on a regular basis. People who eat a significant amount of these types of plant foods are at a decreased risk for diabetes, heart problems, and obesity. They can also provide you with protection against certain cancer cells.
[/nextpage]
[nextpage title="Next" ]