Inpatient Detox Treatment Centers: An inpatient detox center allows you to have round the clock supervision so that the detox process is done safely around doctors and nurses. During your time at an inpatient program you will be given the opportunity to have medical interventions if necessary, drug detoxification, and in depth counseling.
Normally inpatient programs can go anywhere from 30-90 days, sometimes longer depending on the facility and the severity of your addiction. If you are someone who needs extensive support and care, inpatient detox is an excellent solution.
Outpatient Detox Treatment Centers: Although an outpatient detox center does not offer the same amount of support as inpatient, it is very beneficial for those who have children or still working a job. The outpatient programs normally consist of supervised medication handouts, counseling and a variety of addiction-based groups. Most outpatient detox centers do not normally have a specific time frame in which you are released from the program. The program is usually set at your pace and how willing you are to enter recovery.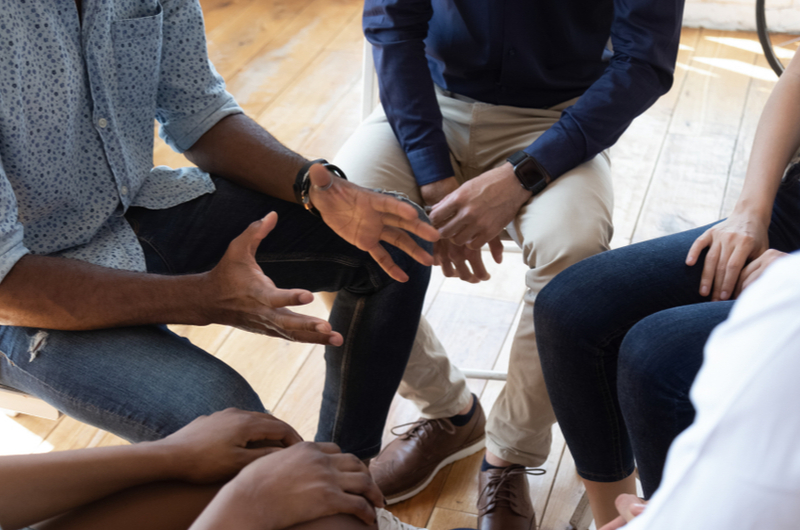 Rapid Drug Detox Treatment Centers: This specific type of detox center is based around people that are addicted to opiates and heroin. The process of this type of detox is rather dangerous as you will be put into a medically induced coma for the detox process to start. Before choosing this particular route, be sure to keep in mind risks compared to other detox processes.
Benefits of Getting Drug Abuse Detox Treatment
Peace of Mind– Once you finally settle in to alcohol detox treatment or drug treatment, your mind will start to ease as you are taking your first step to recovery and a better life.

A Bigger Support System– Once you have proven that you are serious about your recovery, you will start to notice your loved ones coming around more often than usual. Not only does your recovery help you, it also helps your family to stop worrying and fearing for your life.

A Healthier Life– After being in detox centers for a period of time, you will start to notice your health improving. Whether it is your stomach finally settling or your immune system getting back to normal, every little thing is important when it comes to your health.

A Clearer Mind– After being sober for even just a few days, you're going to start noticing an improvement with your mental awareness. Instead of your brain taking longer than normal to process a situation, you will be able to think it over thoroughly without hassle.

Living a More Productive Life– Becoming sober by going to drug abuse detox treatment will allow you to spend more time organizing your life and less time searching for your next fix or drink. Being able to have this extra time will help you accomplish the goals you have always had for yourself.
Free or No Cost Detox Center Treatment
Millions suffer from some type of substance or alcohol addiction every year. Many go without treatment and continue to suffer year after year. Sometimes, detox is the answer. However, many may feel that they are unable to afford any type of detox treatment for addiction. What most may not know is there are possible financial resources available for detox treatment. Some health care providers actually provide coverage for detox treatment depending on the plan. There are also numerous state funded organizations that could provide assistance so that detox treatment could be little or even no cost to the individual. Make sure to do some research on available options.