Medicare coverage varies as does Medicare eligibility. Depending upon where you are living also depends on what Medicare covers as well.
There are state programs to help a Medicare recipient pay his or her Medicare premiums such as Part A and Part B Medicare.
Medicare Part A is the hospital insurance coverage offered through the Medicare program. This coverage doesn't have any premiums as long as the person or their spouse worked and paid the Medicare tax for a confirmed time period while employed. This is often referred to as "premium-free Part A."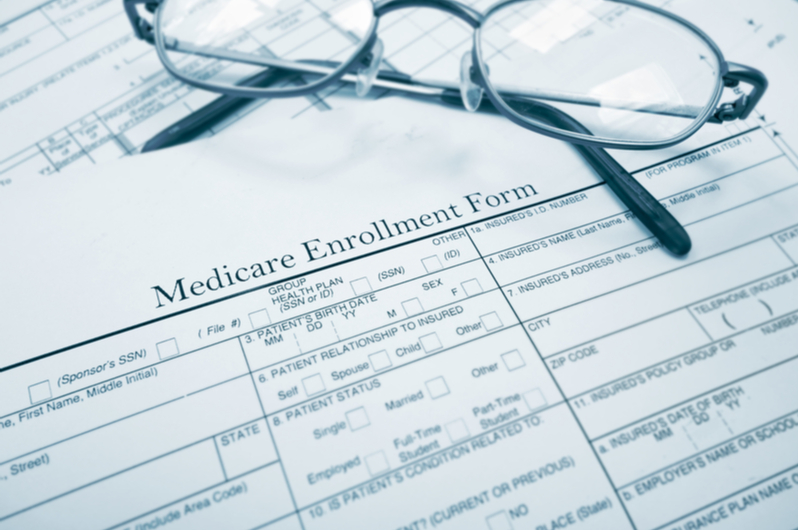 The majority of people are getting premium-free Part A if they are 65 or older and the following conditions exists:
Already receiving retirement benefits from Social Security or Railroad Retirement
Are eligible to Social Security/Railroad benefits but hasn't filed yet
A person/spouse had Medicare-covered government employment
If a person is under 65 they may also be eligible for Part A "premium-free" coverage should the following conditions apply:
Received Social Security or Railroad Retirement for the past 24 months
Has End-Stage Renal Disease (ESRD) while meeting certain requirements
Part A Medicare Covers:
Hospital care
Care at a skilled nursing facility
Care while in a Nursing Home
Hospice
Home health service
Medicare Part B is the actual medical insurance. The premiums for Part B Medicare vary according to your wages. Medicare Part B covers doctor visits, surgeries, and lab tests. Part B also covers medical supplies such as wheelchairs and walkers,basically covering whatever is needed to treat a medical disease or condition.
There can be different guidelines if on a Medicaid Advantage Plan or other similar plan, whatever your plan is, it must give the same coverage as Original Medicaid does.
Types of Services Covered by Medicare Part B:
Medically needed Services that are needed to medically diagnose or treat a condition that meets acceptable standards of medical practice
Preventive care services
There is no co-pay or charge for preventive care services as long as you receive the services from a provider accepting the assignment.
Part B also covers the following assignments:
Clinical research
Ambulance services
Durable Medical Services
Mental Health Services: Inpatient, outpatient, partial hospitalization
Second opinion's before surgery
Limited prescription drugs for outpatient use
Medicare Part C Coverage
Medicare Part C is also known as the Medicare Advantage Plan. Medicare Part C covers the following:
Inpatient care in a hospital
Inpatient skilled nursing facility care
Home health care
Medicare Part D Coverage
Medicare Part D is known as the drug/prescription plan of Medicare. Medicare part d is a federal program administered through private insurance. This part of medicare covers the following:
Learn more about the different types of medicare plans, coverage and their costs here.
Federal and State Laws
Decisions made about national coverage about whether Medicare covers something
Local coverage decisions made by each state that processes Medicare claims
Medicare Part D is coverage specifically for drug/prescription coverage. Part D coverage, referred to as PDPs, add drug coverage to original Medicare.
Medicare Part C (Medicare Advantage Plan) is similar to HMO's and PPOs. You will get all Hospital (Part A), Insurance (Part B), and prescriptions (Part D) through these plans. Medicare Advantage Plans that have prescription coverage are called "MAPDs" requiring you to have Part A and B coverage to qualify to become a Medicare Advantage Plan member.