Turner syndrome, named for Dr. Harry Turner who was one of the first doctors to write about the condition in 1938 medical literature, is a rare chromosomal disorder that effects between 1/2,000 to 1/5,000 females at birth and is seen evenly throughout the world. Turner syndrome occurs when some, or all, of a X chromosome is missing. While most people have a combined total of 46 chromosomes, people with this disorder have 45 chromosomes. The disorder has no genetic component, rarely runs in families, and the exact cause of developing the syndrome remains unknown.
While the condition varies significantly from person to person, the most common traits of Turner Syndrome are shortened stature and loss of ovarian function occurring at an early age, leading to infertility. Diabetes and low thyroid functioning are also common. Additional symptoms may include facial abnormalities, including vision and/or hearing difficulties, webbing of the neck, skeletal malformations, and heart or kidney anomalies. Learning disabilities, most often difficulties with spatial visualization needed for mathematics, may be another consequence of Turner syndrome. However, most patients will have average intelligence.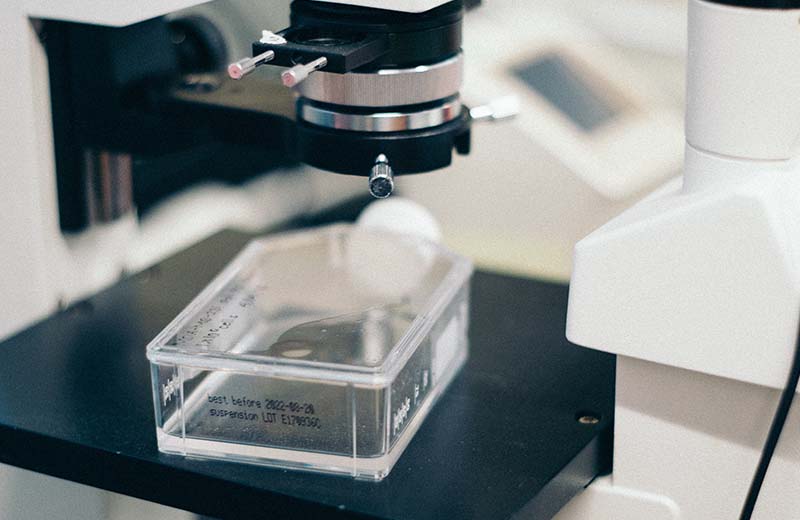 Most cases of Turner syndrome are diagnosed before or shortly after birth. In some cases, diagnosis of the syndrome has not been reached until adulthood, often as a secondary finding. Women with Turner syndrome are given a life expectancy that is 10 to 12 years shorter than average, but with regular medical care, medications and therapies, quality of life for those with the disorder has significantly improved.
1. Webbed Neck
Of the many symptoms that Turner syndrome patients may exhibit, extra folds of skin on the neck are perhaps the most visibly recognizable. These extra folds of skin, often combined with a low hairline and referred to as the Turner stigmata, are visible in approximately 20% of females diagnosed with Turner syndrome. These folds give the neck a widened, or webbed, appearance. In recent years, Turner syndrome patients have been able to undergo a specific type of surgery called Z-plasty, performed by specialists. The surgery not only helps to contour the neck, but may include complete removal of the extraneous folds, while also correcting the hairline, resulting in a more aesthetically normal appearance.
[/nextpage] [nextpage title="Next" ]
2. Short Stature
Shortened stature is Turner syndrome patients is another one of the most common symptoms of the disorder. Newborns may present as small for their due date and will continue to register on the lower end of normal at pediatric height screenings in subsequent evaluations. As these girls near puberty, their growth compared to peers will begin to significantly slow down and fall behind. Pediatric growth hormone therapy is often used, and studies show that combining growth hormone therapy with low-dose estrogen may result in even more improved growth rates. However, while adult heights will vary, even with growth hormone therapy, women with Turner syndrome will remain shorter than average.
[/nextpage] [nextpage title="Next" ]
3. Low Set Ears
The outer part of the ear, or pinna, often appears as low set in girls diagnosed with Turner syndrome. The ears will often be measured for size and placement, as well as undergo testing to determine any abnormalities of function, such as hearing loss. While the physical misplacement of the ears does not cause hearing impairment, the ear canal is typically shorter and can lead to recurrent ear infections (otitis media) and can result in damage to the ear drum and eventually hearing loss. Because hearing loss can greatly impact both cognitive and social skills later in life, close attention will be paid to the health of the ears.
[/nextpage] [nextpage title="Next" ]
4. Sterility
An unfortunate feature of Turner syndrome is failure of the ovaries to properly develop and function, leading to widespread infertility in these women. Typically, the ovaries provide sex hormones called estrogen and progesterone near puberty, allowing a female to develop and mature, eventually attaining the ability to become pregnant. Only a very small number of women with Turner syndrome will become pregnant, even after undergoing hormone replacement therapy to encourage bone growth, breast development, and the start of menstruation. Despite hormone therapy, by their late teens, most women with Turner syndrome will reach premature menopause. Fortunately, thanks to improvements in modern reproductive medicine, there are many options available to overcome sterility and achieve pregnancy and motherhood.
[/nextpage] [nextpage title="Next" ]
5. Lymphedema
Poor development of the lymphatic system in-utero can result in visible swelling of the hands and feet of newborns with Turner syndrome. This chronic condition, which happens when fluid cannot empty quickly enough through the lymph system, continues in about 70% of all patients with the disorder for the remainder of their lives. It most commonly occurs in the extremities, but can also affect the head and neck, trunk, breasts, and abdomen. Lymphedema may put patients at risk of infection, due to protein-rich fluid. The swelling caused by lymphedema is managed in primarily the same manner as other non-Turner syndrome patients who experience fluid retention. Left untreated, lymphedema can become progressively more serious, requiring emergent care.
[/nextpage] [nextpage title="Next" ]
6. Amenorrhoea
Because of the failure of the ovaries to develop and function properly, most females diagnosed with Turner syndrome will experience premature amenorrhea and be unable to achieve puberty without intervention. As young girls, those with this disorder usually begin estrogen replacement therapy, sometimes in tandem with growth hormone therapy, to enable them to develop stronger and longer bone growth, develop more natural feminine forms with breast development, and begin menstruation. However, despite these early therapies, most girls, by their mid to late teens, will experience complete amenorrhoea, having only been able to go through a few normal menstrual cycles, making reproduction impossible without interventions like egg donation and in-vitro fertilization.
[/nextpage] [nextpage title="Next" ]
7. Women Only
Turner syndrome happens in-utero when a developing female fetus fails to develop a whole or part of the X chromosome. Women normally have two X chromosomes. However, in Turner syndrome, some girls are missing an entire copy. Other girls may end up missing just a piece of the X chromosome and are said to have mosaicism, or Turner mosaicism. Girls with mosaicism may not be diagnosed until they reach their teens, or even adulthood. Research shows that most fetuses who are missing this chromosome will result in miscarriage, with a rare 1% surviving until birth. Today, 1/2000 to 1/5000 females across the world are diagnosed with Turner syndrome.
[/nextpage]
[nextpage title="Next" ]